t is no longer just a question of learning how to breast care, it seems that 70% of women do not know basic aspects about the anatomy, development and functions of their breasts according to a study carried out by the students of the Master's Degree in Mammary Pathology- University of Barcelona, led by Prof. Miguel Prats Esteve.
Issues such as the effects of breastfeeding, changes in breastfeeding, how to care for and maintain firm breasts, or doubts about possible pathologies around the neckline are the issues that most upset and embarrass women when they look On the inside of her cleavage.
Take note of these 10 tips to take care of your chest made by Dr. Prats Esteve, Director of the Mammary Pathology Unit at Clinica Planas and you will be calmer if you have any doubts.
Knowing the morphology and functions of the breast
Having information on the characteristics of the breast, its development, morphology and the particularities of the healthy breast, is fundamental to understand and detect abnormalities in the future and collaborate in the maintenance of breast health .
How to care for breasts
Moisturizing and caring for breasts and using bras that correspond to real size are two basic aspects of breast care; As for sun exposure, it is important to protect them with sunscreen. During the lactation period it is recommended the application of moisturizing creams rich in collagen.
Knowing the physiological changes and their evolution
The breasts are the organs of the body that are subject to more changes throughout the life of a woman due to the hormonal variations and the periods of lactation and external influences. Knowing their evolution in each stage is fundamental to understand the changes that occur.
Knowing what bra size corresponds
More than 70% of women surveyed wear inappropriate bra sizes, especially the cup is unknown. Not using the appropriate size can cause discomfort, pain and even the formation of hardening that can be confused with tumors. In no case is there a risk of cancer.
Breastfeeding
Knowing the effects of breastfeeding on the breasts and how to care for them in this period is essential to keep them healthy. Rapid weight changes that can occur with pregnancy are the main cause of stretch marks or deformations. Breastfeeding itself does not cause significant changes, although changes in weight and volume must be controlled and a correct breastfeeding technique must be known and applied.
Aesthetic and erotic function of the breasts The breast is an organ with much symbolism both for its function in the reproductive process as for its aesthetic and erotic connotations. Keeping the breasts firm is one of the issues that most interest generates, for it is recommended to use bra and moisturize the skin of the area. The breast does not have muscle so the physical exercises centered in the zone do not give results. The aesthetic breast should be the one with which the woman feels satisfied, not imposed by the currents of fashion.
Knowing the benign and malignant pathology
Although 90% of mammary tumors are benign, there is widespread alertness and fear towards cancer. It is important to communicate that benign tumors, mastitis as well as congenital anomalies are the most common pathologies. To detect any pathology, attention must be paid to changes in this organ and to the specialist.
Self-exploration Malignant
tumors are increasingly diagnosed earlier which increases the chance of cure and survival. Self-exploration in the classical sense consists in the woman practicing periodically, a series of maneuvers, as if she were a doctor, to diagnose alterations. In practice, very few women do it and many of them are distressing. For this reason, what is defended is the "self-knowledge" of how your mother is and the key points in regards to basic information and care.
Prevention Regarding
prevention, it is essential to adopt basic healthy habits for the good functioning of the body; A healthy and balanced diet, play sports periodically and avoid toxics such as tobacco and alcohol. Knowledge of healthy breast is essential for detecting anomalies in self-explorations, as well as knowing and following the indications of specialists for early diagnosis, accepting that the explorations may have limitations on their effectiveness.
Risk factors malignant pathology
Only 20% of breast cancers can be explained by known risk factors, among the factors that are related to pathology stand out; Family history (only 5%), personal history, elderly women and environmental and hormonal factors. If the woman has some of these factors it is recommended to visit the specialist more frequently.
We hope this information has been useful and that you share it if you have friends interested in the health and care of your body.
Gallery
Natural Breast Augmentation Using Your Own Fat
Source: www.alwaysnewyou.com
How Are Heart and Brain Health Related?
Source: hellodoktor.com
Down the Side of the Ribcage
Source: lifestyle.allwomenstalk.com
Best Traditional Indian Wedding Dresses For Bride
Source: www.womenclub.pk
10 Home Remedies For Bursitis
Source: www.findhomeremedy.com
Keeping Your Lungs Healthy During Healthy Lung Month …
Source: www.rightinginjustice.com
12 Natural Ways to Get Rid of Gum Infection #Proven …
Source: medicpole.com
Ancient Story, Modern Message: Tiger Son
Source: www.tcmworld.org
Buy Oxygen Cylinder, Oxygen Cylinder, Buy Oxygen Cylinder …
Source: www.surgicalshop.in
Photos of the nail art and designs that Solar Nails …
Source: solarnailswestport.com
Top 10 Tips to Avoid Cell Phone Radiation
Source: healthandmindcare.com
Pastry Blender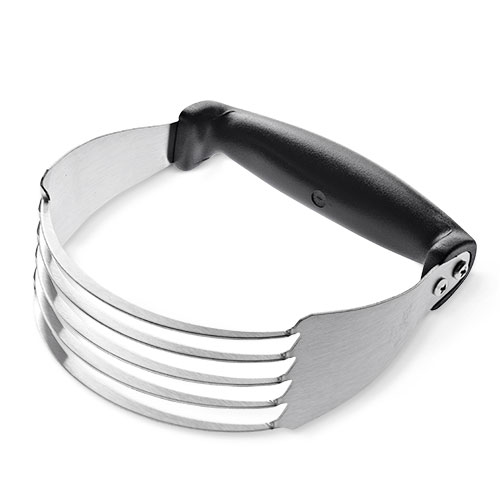 Source: www.pamperedchef.ca
Baby Feeding Cues (signs) – Services A – Z
Source: www.pinterest.com
Say 'yes' to the breast: top 10 reasons to breastfeed
Source: health.sunnybrook.ca
10 Signs of Bladder Cancer
Source: health.facty.com
Protect your skin from the summer sun [infographic]
Source: blog.monarchps.com
10 Tips On How To Confirm Pregnancy
Source: www.lifemartini.com
October is Breast Cancer Awareness Month
Source: www.alternativesforseniors.com
澁谷果歩 Shibuya Kaho | Girl | Pinterest
Source: www.pinterest.com
Your newborn's stomach capacity.
Source: www.pinterest.com