Abracadabra! The magic of the brows leaves us open-mouthed with the new, renewed and expanded line of products for the Benefit Cosmetics eyebrows!
NEW PRODUCTS FOR EYEBROWS BENEFIT
Milan for a day has turned into Las Vegas, complete with magic shows and surprises to no end,twists and fantastic encounters: here we are discovering the new Benefit Cosmetics Brow Collection arriving this summer!
EVENT BENEFIT COSMETICS MILAN
As you surely know Benefit is an eclectic American brand, fun and change artist, whose motto is "laughter is the best of cosmetics!". Every event and presentation signed Benefit turns into a party, where fun and discover exceptional makeup products is inevitable.
In recent days we have discovered in preview the new range Benefit Brow Collection, witnessed amagic show and also had the great honor and pleasure to interview exclusively Jared Bailey,Global Benefit Cosmetics Brow Expert: the great master and experienced Supreme perfect eyebrows !
Do you want to see in detail all the products of the line with live photos and prices , but also find out how the event went and know all the secrets to perfect eyebrows according Jared Bailey? Read on this article!
Even the' water is magical and logoed Benefit Cosmetics!
New Benefit brow products were presented in a spectacular way, with a real show of magic!
Magic continued with the entry into the legendary team scene Benefit: the aforementioned Jared Bailey, the legendary Laura Arrigoni, Country Manager Benefit Cosmetics Italy and Alessandra De Feudis, Brow Expert Benefit.
BENEFIT BROW COLLECTION
We started our discovery of eyebrows Benefit 2016 products in this way, with our table with no make up, ready to be filled discovering a product at a time! Let's see them all!
BENEFIT BROWVO! CONDITIONING PRIMER (PREZZO 30,50 EURO)
Contains keratin and soy protein, is applied alone to feed intensively eyebrows and keep them in the fold for a natural effect, or as a base for other products of the Benefit brow line. The result obtained, according to the brand's continued use of moisturizing primer for eyebrows? Eyebrows thicker, healthier and defined!
BENEFIT GEL VOLUMIZING EYEBROWS GIMME BROW (PRICE 26,50 €)
Legendary and beloved, the gel for eyebrows with fiber effect voluminzzante Gimme Brow back in a new pack futurist and is enhanced by a new intermediate shades ready to make the joy of all women! This colorful gel has a very small brush, perfect to regulate and give body and volume to even the most subtle eyebrows!
BENEFIT GOOF PROOF BROW PENCIL (COSTO 26,50 EURO)
Perfect eyebrows foolproof with new pencil-based wax with mina oblique and integrated retractable comb. Available in 6 different colors designed to meet the needs of blondes and blackberries but also red and brown, Goof Proof Brow Pencil has a waterproof formula and a perfect hold up to 12 hours.
BENEFIT PENCIL EYEBROWS PRECISELY, MY BROW PENCIL (PRICE 26,50 €)
Mina extremely thin and water-resistant formula also for this latest generation Benefit eyebrow pencil, designed to give a super natural effect. The wafer-thin lead makes it possible to draw one by one the hairs of the eyebrows: try it! Also in this case the cosmetic house of San Francisco offers this new reference in 6 color variations.
BENEFIT KA-BROW GEL CREAM COLORED EYEBROWS (26,50 EURO COST)
Rich color and adjustable instead for the gel pot Ka-Benefit Brow Gel, designed for color, fill and sculpt your eyebrows in an instant. The product is contained in a delicious pot and comes with a mini brush that magically turns into a full size applicator can apply the product like a pro! Again the colors available are 6.
BENEFIT 3D BROWTONES MASCARA ILLUMINANTE (COSTA 26,50 EURO)
Tired of having eyebrows 'flat' and seemingly lifeless? Benefit has the solution with this new lighting gel, available in two colors, light and medium, which offers light touches to the arches for a vital and luminous effect: must try!
BENEFIT READY, SET, BROW! GEL FISSANTE EYEBROWS (PRICE 26,50 €)
Invisible but from extreme hold that lasts up to 24 hours : the new fixative gel Benefit eyebrows is bombproof! Ready, Set, Brow! discipline eyebrows and sets make up the best: it is the perfect product for those who rebel eyebrows!
BENEFIT HIGH BROW GLOW E HIGH BROW (PREZZO 24 EURO CAD)
Opaque pink champagne or bright pink? The 'lifting' pencil to the eyebrows of Benefit changes its look and comes back with a new formulation more easy to blend and even more powerful!Available in matte or glossy version, is the secret weapon to 'raise' his eyebrows and opened his eyes. A secret that he confessed to us one of our favorite Well-Girls? For a super trendy effect you can also apply the product on top of the eyebrows: the face will shine!
BENEFIT KIT SOPRACCIGLIA BROW ZINGS (COSTA 35 EURO)
The eyebrows Brow Zings kit was a best seller in its previous version and is going to be so in thisnew formulation, the pack elegant. Inside there is a powder for eyebrows and a colored wax that work synergistically to create arches dream. In addition Benefit also provides a mini slanted tweezers and a double extensible applicator. This product is available in 6 colors.
BOXES SPECIAL BENEFIT EYEBROWS
Benefit knows how to make us dream, for this offers a special price three kits for perfect eyebrows content into beautiful reusable metal containers, full Benefit style!
BENEFIT SOFT & NATURAL BROWS KIT SOPRACCIGLIA (PREZZO 37,50 EURO)
Dedicated to those who want natural eyebrows but spectacular, Benefit offers the kit Soft & Natural, in which we find the pencil to Goof Proof eyebrows, the gel fixative Ready, Set, Brow!, the illuminating High Brow pencil and a practical accessory signed Benefit. This set is available in three colors: light, medium and dark.
BENEFIT CASKET EYEBROWS BIGGER & BOLDER BROWS (PRICE 37,50 €)
Bigger & Bolder brows? Yes thanks! With this special set to have bushy eyebrows and beautifulbecomes a game of girls. In tin houses are super delicious the Ka-colored gel!, Brow gel fixative Ready, Set, Brow! and the illuminating pencil High Brow. In addition Benefit also offers us practical stencil eyebrows perfectly. Also in this case the set is proposed in 3 colors, Light, Medium and Dark.
BENEFIT SET SOPRACCIGLIA DEFINED & REFINED BROWS (PREZZO 37,50 EURO)
Welcome defined eyebrows! Here is the third graceful casket eyebrows Benefit, in which we find the nutritious primer Browvo! The super slim pencil Precisely, My Brow Pencil and the legendary illuminating pencil High Brow. Also this kit is offered in three colors.
ACCESSORIES FOR EYEBROWS BENEFIT
Among the novelties of the Benefit Brow Collection could not then miss the professional tools, such as applicators and tweezers. Here they are!
BRUSH DOUBLE BENEFIT EYEBROWS (PRICE 22 EURO)
Define the shape of the eyebrows, fill the arches and blend the product is easy with the right products and tools, just like the double brush of this series!
EYEBROWS TWEEZERS BENEFIT (COST 22 EURO)
For a wow effect ensured Benefit offers these fantastic two tweezers in one . The slanted tip tweezers is covered in diamond dust: tames even the finest hairs and provides a good grip, while the brush bristles allows you to comb the eyebrows perfectly, calling them very well.
BENEFIT MULTI SHARPENER (PRICE 5.50 EUROS)
Equipped with three different adjustable sizes , from mini to maxi, this penknife Benefit is pink, has a tool that allows you to clean it better and is perfect to temper very well all eyebrow pencils, those enlightening as well as other makeup pencils eyes and lips.
RELEASE DATE AND WHERE TO BUY
All new makeup products Benefit Brow will be available for purchase on the website MakeupNecessities.
INTERVISTA JARED BAILEY GLOBAL BROW EXPERT BENEFIT COSMETICS
As anticipated, on this occasion we had the pleasure of interviewing Jared Bailey , global expert eyebrows and international trainer of all the Well-Girls in the world! In our exciting moment (it is impossible to be serious with Jared, it's too funny!) We asked the expert Benefit to confide some secrets about the world of the eyebrows!
BEAUTYDEA: "WHAT 'S YOUR FAVORITE PRODUCTS PRODUCT OF THE ALL-NEW COLLECTION BENEFIT BROW COLLECTION COMING ON THE MARKET IN JULY 2016?"
Jared Bailey: "The product I love most about myself is to use Precisely, My Brows. I love this pencil because it is very accurate and easy to use. Lately it is very fashionable one style 'effortless'casual yet sophisticated, with a defined base and softer eyebrows upwards, with this pencil, this effect is very simple to implement because it defines with intensity but can also be soft and light.Precisely use every morning, My Brows to give strength to my eyebrows, and then fixed with Ready, set, brow! Pettinandole slightly upward. This mix recreates a very chic and fashionable with thicker eyebrows and bulky."
B: "WHAT 'INSTEAD THE PRODUCT FOR USE ON EYEBROWS BENEFIT YOU LOVE YOUR CUSTOMERS?"
JB:"The product that I love to use is definitely more about the other K-Brow! You can do anything with this gel colored eyebrows: you can define the shape, fill the arches, carve them and fix them with a single product. It 'a creamy gel and many people might think it is a difficult product to use, but actually it is not so! Product cap is included in a specific brush, perfect for applying the gel to perfection. Use the right brush is all the make up, and we have included the perfect one for K-Brow! This brush is perfect at the level of flexibility of the bristles, but also the density, as well as with regard to the withdrawal of the product: intingendolo in the pot, this picks up the perfect dose of gel necessary. In this way we must not dose the product, clean up brush or tamponarlo, you're ready to apply it on your eyebrows! Simply I love this product !"
: "WHAT 'S EYEBROWS TREND FOR SUMMER 2016?"
JB: "The strongest trend for this season wants eyebrows very well defined and structured at the base, in order to highlight the face and eyes, enhancing its proportions, gradually lighter and softer upwards. We find, therefore, a dark and intense color at the base, that goes to clear in a gradual upwards thanks to a great gradient of labor and styling.To create this effect so trendy is the perfect eyebrow pencil to Goof Proof that has a base wax and beautifully blurs, adding body and putting into the fold eyebrows in a single step with the integrated comb. I find that just as with summer clothes, during the summer in fact we want to light garments and easy to wear, with eyebrows in the summer there is desire for lightness and a light effect".
B: "MANY PEOPLE ARE WORRIED FROM USING CERA EPILATION OF EYEBROWS (METHOD BENEFIT FOR EXCELLENCE) FOR FEAR THAT MAY DAMAGE THE SKIN OR TAKE OTHER PROBLEMS, SUCH AS WRINKLES. WHAT 'YOUR MESSAGE TO THEM?
JB: "My message? Relax! There are a lot of concerns related to epilation and the styling of eyebrows, but you know what? Only a bad job done can give problems. This is why it invests a lot in the Benefit Cosmetics Brow Artist training with a full-fledged university in which they are trained to perfection by special courses and many trials before they can work effectively in a Benefit Brow Bar. For a flawless finish the epliazione with hot wax eyebrows divide into sections and step by step. It 'a game that follows a perfect balance between the right temperature of the wax, the way in which this is applied and the way in which it is removed, in a decisive manner but delicate, supporting the skin always, that in this way no damage. A thorough job and well done performed by a professional Benefit can not give any problem! "
B: BROW BENEFIT COLLECTION INCLUDES THE GREAT MAJORITY OF CASES 6 DIFFERENT SHADES 'COLOR FOR EACH PRODUCT: DO YOU BELIEVE THAT THE LOOK RIGHT IS THAT IN WHICH THE EYEBROWS ARE THE SAME SAME HAIR COLOR, OR ARE POSSIBLE TO PLAY WITH COLORS AND SHADES?
JB: "I think most women want to appear as natural as possible, so for them I would choose a color absolutely perfectly matched to their hair color. The new range includes two light colors, two medium and two colors dark colors, and this is perfect for blondes, blackberries and for people with very dark hair. Instead, those who love to play make-up can definitely vary.
Take for example a person with dark brown hair color: it can play with a lighter colored product, such as K-Brow! and create an interesting contrast and a textured effect unique. In fact, this product adheres to the skin, so the base of the eyebrows, it will show more clearly, while the surface with natural eyebrows darker and more intense. Similarly we can instead use pencils waxy base to intensify the eyebrows darker colors, suitable to make up more intense and determined.However, nothing prevents us to play with the colors and vary depending on the tastes and occasions. It "s the beauty of makeup: make every day to women the opportunity to have fun , to play with the colors and decide which looks to create, and show it off! "
Here I am with Jared during the interview!
NEW WEBSITE ITALIAN BENEFIT AND BENEFIT TOUR ITALIAN
Here was the Italian Team Benefit : professional-trained and super fun! What more? In this context we have presented the new official website Benefit Cosmetics Italy and they gave us a super news: this summer there will be a Benefit Italian tour not to be missed!
If you want to see how the magic of eyebrows made ​​in Benefit do not miss this interactive section on the brand's website, where you can observe in detail the magical effect of new products on the eyebrows: abracadabra !
Of course, these events are the perfect world to meet so many friends! Here is a picture with Evenlina The Glamour Drama, Stefania blog Nude Powder and Carlotta, the youtuber Cherlypandemonium!
We remind you that the new Benefit products for eyebrows will be available for purchase by July 2016.
Which of the new products in the range Benefit Brows intrigues you the most? Let us know what you think by leaving us a comment, we leave you with a gem instead told by fantastic Jared: "Commonly the make-up stations in perfume dedicated to the brand called 'Gondolas', you know what it's called that of Benefit Cosmetics?' Play Station' (ed game position)! Because? Because we want you to come and visit us and to play with all our products! "We certainly will do, and you.
Gallery
Benefit launches new Brow Collection
Source: www.lvmh.com
The new Benefit Cosmetics brow collection swatches, review …
Source: swatchandreview.com
The new Benefit Cosmetics brow collection swatches, review …
Source: swatchandreview.com
gimme brow volumizing eyebrow gel| Benefit Cosmetics
Source: www.benefitcosmetics.com
How to amp up the eyebrow drama with NEW Ka-BROW from …
Source: www.youtube.com
gimme brow volumizing eyebrow gel| Benefit Cosmetics
Source: www.benefitcosmetics.com
gimme brow volumizing eyebrow gel| Benefit Cosmetics
Source: www.benefitcosmetics.com
Eyebrow Transformation Tutorial NEW Benefit Brow …
Source: www.pinterest.com
cheekathon
Source: www.benefitcosmetics.com
L'Oréal Paradise Brow Pomade
Source: rebeauted.com
London Fashion Week: Matthew Williamson unveils exotic …
Source: www.dailymail.co.uk
Split-Dyed Hair Color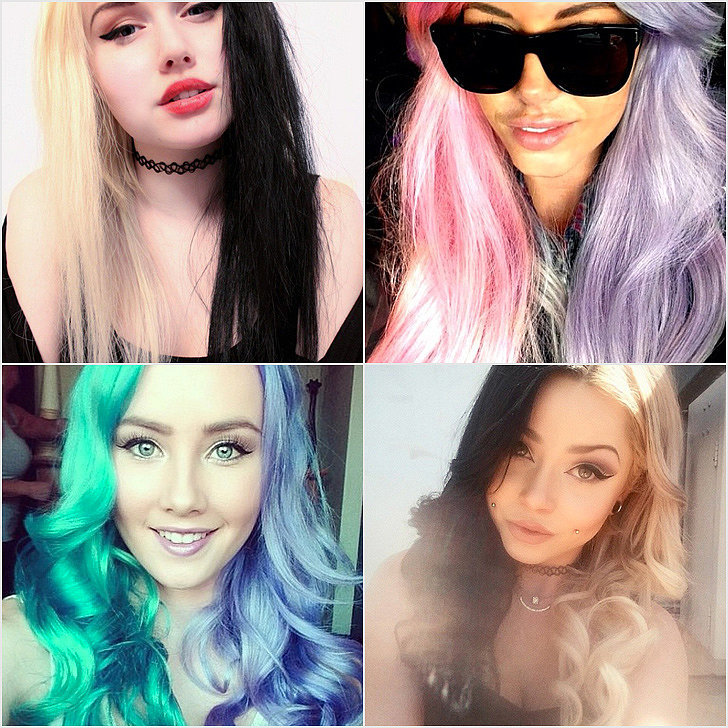 Source: www.popsugar.com
Calendrier de l'Avent Beauté 2017
Source: calendriers-de-lavent.com
Dramatic Full Glam NYE Makeup
Source: www.jessdownard.com
Before and After My Brow Makeover at Spruce And Bond NYC
Source: www.thegloss.com
TALKING WEDDINGS, JEWELLERY AND BREAKING THE RULES WITH …
Source: www.couturing.com
NEW! Benefit Brow Collection
Source: www.youtube.com
New Benefit Cosmetics Brow Collection Review
Source: linerglittergloss.com
First Impression | NEW Benefit Brow Collection
Source: www.youtube.com
The Benefit Brow Collection
Source: www.ulta.com