November 11, 2016 Reminiscing With Leonard Cohen, the (perhaps Bob Dylan), perhaps, the greatest music poet of our time, has died – who would have written and sung so many important words to what was happening in the world. One of the most appropriate quotations from Cohen at the moment is "There's a crack in everything." He combined literature with pop, became one of the most important voices of the folk in the 1960s, his alleged affair with greats such as Janis Joplin and Joni Mitchell are just as legendary.
His life and his personality were just as mysterious as many of his songs (which were also just as fascinating later, when he did not make folk but almost pop). But between all the words in his songs (and books) there was always one thing: an unhappy honesty, raw, true feeling. Reminder: 7 favorite songs from Leonard Cohen, which you must know, selected and presented by VOGUE editor (and Leonard Cohen fan) Hella Schneider.
The author of this text learned to know and love her father when she was a teenager. In the 1970s, he read Cohen's books and listened to his records. Later Cohen's albums were often in his car.
     1. Suzanne
On a Best-of, of course, "Suzanne", one of Cohen's most famous songs, was his first big hit. Basically,"Suzanne" is a song about fascination, which is sometimes confused with love. He wrote it about Suzanne Verdal, a dancer and muse of the Beatnik generation (to which Cohen can only count conditionally)-a story of the whirlpool, Into which a fascination and obsession can lead, in addition to what one actually knew or wanted before.
Hey That's No Way To Say Goodbye (1967)
Leonard Cohen's great art was perhaps that he could express so clearly what is actually so clear but can not be formulated-in poetic words, sometimes with interlaced sentences and mysterious expressions and images, which can not necessarily be understood with the understanding , But with the feeling. "Hey That's No Way to Say Goodbye" is maybe the best example for this-Cohen tells the story of a farewell, which must be. The beauty is at the moment and in that we feel unique in this, even if we know that many others have felt so before. And yet the hope remains that the beauty, the love remains.
You Know Who I Am (1969)
Some of us would not see many of Leonard Cohen's songs as love songs. For some of us, including the author of this text, they are just that. "You Know Who I Am" is pessimistic, somehow conclusive with the certainty that a person you feel strongly can never fulfill what you She is not expected to be one of her kind, as Leonard Cohen sings, but you do not see her… Many Leonard Cohen followers see the song as a dialogue between the poet and God (Cohen was a Jew, But later also turned to Zen Buddhism, for example). His words are open for all interpretations…
Famous Blue Raincoat (1971)
In "Famous Blue Raincoat", Leonard Cohen unfolds his full literary potential: a story (a triad love story?), Which could also fill a whole novel, he summarizes in a few lines. A few plucked chords, quite light bells in the background, and, besides Leonard Cohen's voice, a gentle background female singing. His own feelings are never quite clear in the song, rather resigned, sometimes suffering, sometimes hopeful his voice sounds in it. Feelings are not always obvious and rare in a song as clearly as in "Famous Blue Raincoat". The story of the famous blue coat was made clear to Leonard Cohen in the 70s in an interview: In order to replace a Burberry trenchcoat, which he wore so long, until some places had to be replaced by leather, it should have been the case.
Chelsea Hotel No.2 (1974)
Leonard Cohen is said to have repented the story behind "Chelsea Hotel No. 2": he describes a meeting with Janis Joplin in a night or a day at the New Yorker Chelsea Hotel in the 1960s During their short affair.In "Chelsea Hotel No. 2," Cohen appears less like a poet, more like an observer, lines such as"You've told me you're not the best" "Is not that all the encounters in life have to be named (was that a love story or not?), Sometimes the beautiful is just in what is not really beautiful And we do not have to stick to anything that was once.
I Can Not Forget (1988)
Sometimes you have become so accustomed to having a certain feeling that you have almost forgotten how this feeling actually feels. This can be the case with a love that has been lost, but which is nevertheless retained internally."I can not forget but I do not remember who"-do you have to say more? In his late work Leonard Cohen set his lyric musically more elaborate-in contrast to his early, simple folk style, in which he usually gave a guitar. His language, however, was often clearer, as one can hear on the album"I'm your Man". Also very recommendable: the same title-giving song of the album.
You Want It Darker (2016)
Cohen's last album "You want it darker" just appeared a few weeks ago-just like his genius colleague David Bowie (whose last album was also released shortly before his death), he seemed to have suspected that this would be his last statement . Accordingly, the album has turned out to be sad, the poet almost whispers,"I'm ready, my Lord" on the eponymous song "You want it darker". "You want it darker, we kill the flame"-are we to blame for everything, is Leonard Cohen's final message? Maybe. And if that were so, there would be quite a lot of hope.
Listen to the songs right now: legalarmist.com
Gallery
Top 19 Forgotten / Overlooked Leonard Cohen Songs
Source: www.needsomefun.net
1968 Leonard Cohen Performances Archives
Source: cohencentric.com
Bootlegs from the 80's
Source: www.leonardcohenfiles.com
100 greatest bootlegs: #41 LEONARD COHEN
Source: 100greatestbootlegs.blogspot.com
1000+ images about Lyric Quotes on Pinterest
Source: www.pinterest.com
Leonard Cohen – A singer must die
Source: www.youtube.com
25+ best ideas about Album songs on Pinterest
Source: www.pinterest.com
25 Things You Might Not Know About "Hallelujah"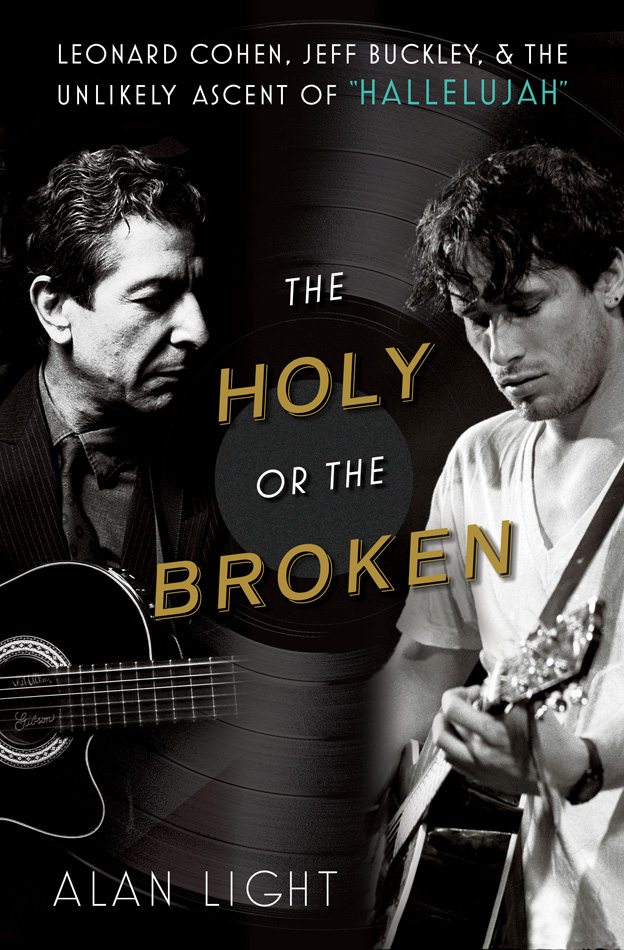 Source: www.buzzfeed.com
74 best images about Harmonica on Pinterest
Source: www.pinterest.com
25 Things You Might Not Know About "Hallelujah"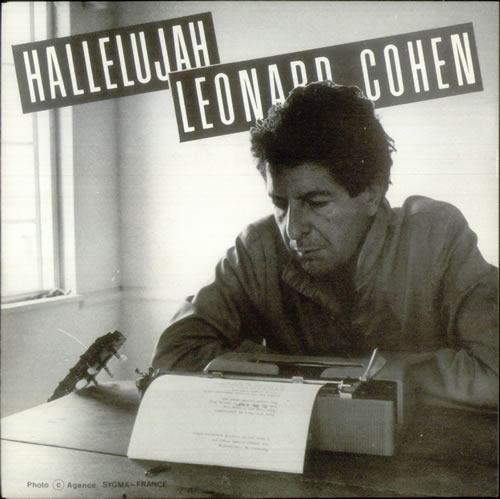 Source: www.buzzfeed.com
Carla Bissi (Alice) | Women | Pinterest
Source: www.pinterest.com
239 best images about LEONARD COHEN…7/11/2016 RIP on …
Source: www.pinterest.com
Leonard Cohen
Source: alllossless.net
STORY OF ISAAC Lyrics
Source: www.elyrics.net
Download Easy Piano sheet music to Hallelujah by Leonard …
Source: www.pinterest.ca
17 Best ideas about Classic Rock Lyrics on Pinterest …
Source: www.pinterest.com
Leonard Cohen Dies at 82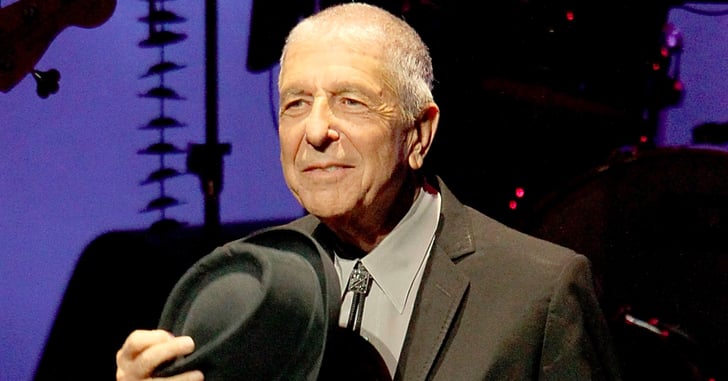 Source: www.popsugar.com
Trans Lyrics Express: Leonard Cohen
Source: translyricsexpress.blogspot.com
79 best Leonard Cohen images on Pinterest
Source: www.pinterest.com
Leonard Cohen – Nevermind Lyrics
Source: genius.com